The Paper to Read When You Want to Have Fun!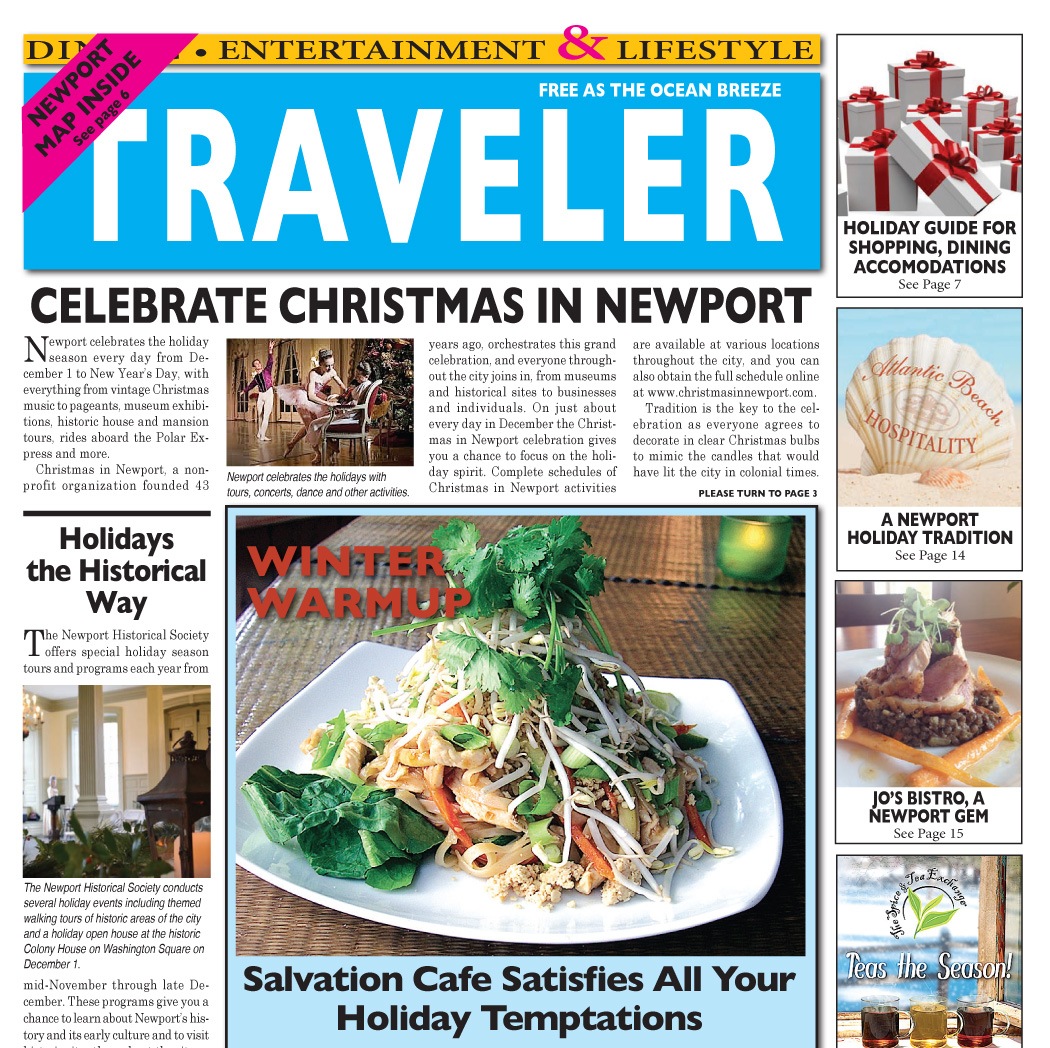 Welcome to TRAVELER, the number one travel and tourism paper for southern New England, with editions in Connecticut, Rhode Island and Southern Massachusetts.
Traveler is the largest, circulated visitor newspaper in southern New England. With over 1,000 points of distribution the Traveler is read by a unique audience, that is looking to dine, shop, sightsee and participate in numerous activities throughout the region.

With three local editions, advertisers have the ability to select multiple regions in which to advertise. Each newspaper has exclusive marketing elements that make the papers an attractive vehicle to promote your business, service or event. Access thousands of Casino visitors in southeastern Connecticut. Reach tens of thousands of visitors coming to Newport, Rhode Island. Connect with visitors to Cape Cod, before they arrive - providing them with important, decision-making information about your company.
Traveler allows any business an affordable, multi-state opportunity to reach local and out-of-state travelers in the lucrative traveling market.

The Traveler, with its special advertising sections, regional and local advertising and extensive calendar of events, makes this newspaper the best media to reach the millions of travel dollars flowing into New England every month.